ABOUT OUR SERVICES
Breastfeed Inc. specializes in promoting and protecting the breastfeeding relationship by providing support, counseling and "hands on" assistance with the initiation and maintenance of breastfeeding.

Breastfeeding is one of the most enjoyable and rewarding experiences in life. Sometimes, however, there may be some difficulty in initiating or maintaining a good breastfeeding relationship. This is where we can help.
One-on-one Lactation Consultations by a board certified Lactation Consultant and Registered Nurse.

Telephone warmline for breastfeeding advice, support and counseling.

Prenatal Breastfeeding Management classes for the expectant mother and her support partner.

Breast Pump Rental Station. For your convenience, a wide range of breastfeeding accessories are also available. Delivery is available at a nominal fee.

Professional Workshops for Health Care Providers giving breastfeeding support.
About Our Workshops:
Breastfeed Inc. holds a number of ongoing clinical workshops for professionals involved in providing care and support to the breastfeeding mother and her baby.
To schedule your Workshop, please call (912) 224 2588.
A 1 hour instructional prenatal Breastfeeding management Class for expectant mothers and their support person in a group setting is available. It is best to take this class between 30 –34 weeks gestation. Due to limited class sizes, please sign up early. The cost of this class is $25.00.

A 1 hour private Breastfeeding Preparation Consult for the individual client and her support person(s), in the privacy of their own home, at the most convenient time, is also available. The cost of this is $80.00.
Give a Gift Certificate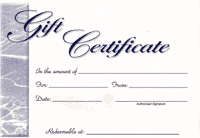 If you'd like to give an unusual and wonderful, personal gift to a special friend, consider a Gift Certificate for a personal consultation for the new mother and her baby, or for some of our breastfeeding accessories. You can purchase a Gift Certificate for any of our services.
"All services are provided on a strict payment at time of service basis. Payment can be made by Cash, Check or Credit Card. Third party reimbursement is the responsibility of the individual. Breastfeed, Inc does not guarantee or warrant that any services or sales offered by Breastfeed, Inc are reimbursable by third party payers".